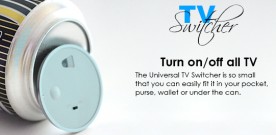 The Universal TV Switcher is so small that you can easily fit it in your pocket, purse, wallet or even under a can.
TV Switcher comes very handy when you stay at hotels, or office waiting rooms, sitting at bars, and fitness gyms. The remote will not mess up any programming on your existing TV ! It will simply act as a replacement for your broken or lost universal television remote control.
Compatibility :
Sony – Panasonic – Toshiba – Samsung – Sanyo – Aiwa – Sanyo – TCL – Mitsubishi – Hi-Sense – Xiahua – Panda – NEC – Toba – Sherwood – Philips – Yousida – Peony – JVC – Akai – Skyworth – Zenith – Cowan – Haier – LG – Funal – Changhong – Goldstar – Olympic – Nikon – RCA – Sharp – Changchen – Xogego – National – Konka, and so on…
Easy Setup for TV: Switch on the Universal TV Switcher and press 5 secondes on the button.
Buttons on Panel: Power button and Scan button (To switch on or off your TV)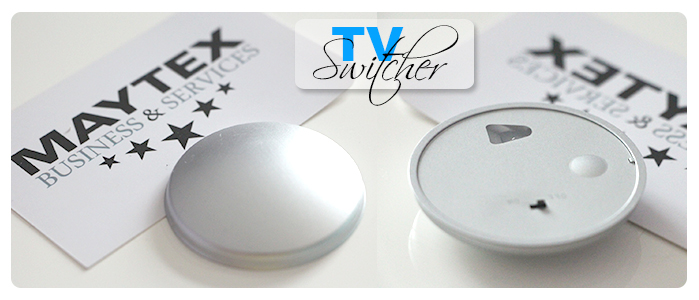 Directions for using your TV Switcher
1 – Turn on the switch, point at a TV,
2 – Press the button (no need to hold the button down),
3 – Keep pointing it at the TV until the TV turns off (which may take about 5s).
Use it anywhere there's a TV:
Office – Bars – Restaurants - At School – Parties – Airports …
Product Parameter
Remote-controlled distance: about 10m
Battery life : about 45 days
Material : ABS+PC
Size : 45mm (external conjugate)*8.8mm (thickness)
Effective use of your UTC – Universal TV Switcher
1 – A flashing LED inside the case indicate that the unit is sending out its signal,
2 – Protected from water and moisture,
3 – Please turn off the product if not in use.

Share
About Author
(0) Readers Comments