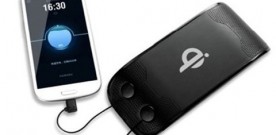 Multi-functional Charger(wireless charger,power bank,speaker,magnetic charger)
1, real wireless charger compatible with QI standard.
2, a power bank with big battery capacity 6600mA(7800mA and 9000mA optional).
3, with wired USB speaker(3W),
4, 2pcs of magnetic charging connectors(iPhone connector, mini USB or Micro USB connector)
5, It can charge for both Smart phone and common mobile, also can charge for Tablet pc.
Specifications:
-Buit-in battery: 6600mAh/7800mAh(optional)
-Input: 5.1V/500-2100mA
-Output 1: 5V/2100mA(wired charging)
-Output 2: 5V/1000mA(Qi wireless charging)
-Output connection1:
Magnetic chargingtips(Lightning,iphone4,MicroUSB,MiniUSB,optional)
-Output connection2: USB cable
-Output connection3: Qi wireless connection
-Audio Input: 3.5mm audio jack
-Audio Output Watt: 3W
-Product size: 175*75*30mm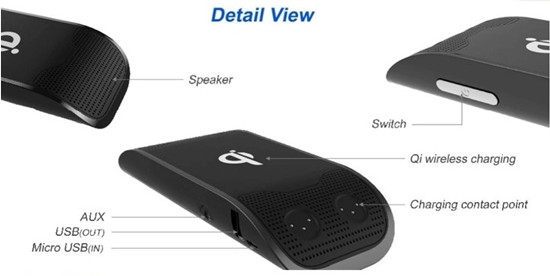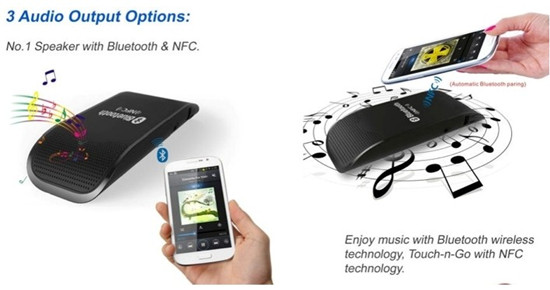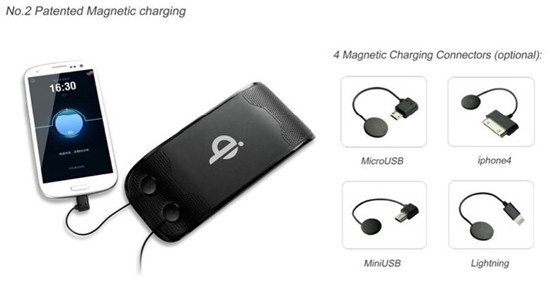 Share
About Author
(0) Readers Comments