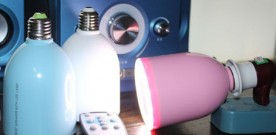 MBS present a LED Lamp Bluetooth Speaker.
For high-end home music , devoted and researched by us it is developed as the high-tech products and technology leader.
LED wireless bluetooth loudspeaker box could be installed in any lampshade with the standard Edison
Application:parlour,bedroom,studyroom,kitchen,bathroom,passageway
Advantages:
1.100% tested before shipping. All the balls will pass burn-in test, waterproof test, function test.
2.SMD led chip
3.We provide 2 YEAR warranty for all parts.
Specification :
Unit size: 12.5×12.5x18cm
Power : Speaker 10 W
LED 5 W(600-800LM)
Speaker: 8Ohms, 10W
Interface:E27
Amplifier:Class D
Signal input:Bluetooth
2.4G Bluetooth transmission
Bluetooth transmit distance : 10 meters
Bluetooth connection password :0000
Signal output:300-15K audio signal
Working temperature:-40°C ~80°C
Working voltage:AC 100-240V
Color:Pink,Blue,Green,White.
Speaker unit:2.25inch
Function:Bluetooth(transmission:10-20meters)
LED light(16pcs Lamp bead)
Remote control:Can control music song power on/off, volume,Light power on/ off , Lamp brightness..
Power:Speaker:8-15W
LED light:10W
Speaker size:12.5×12.5x18cm(1 unit)
Gross weight:0.5KG
Packing size:62x50x55cm (60units)
Gross weight:32KG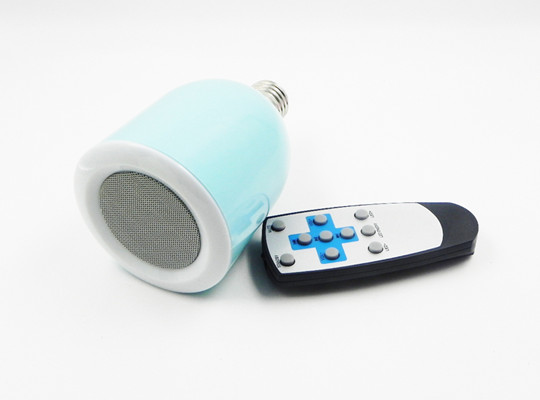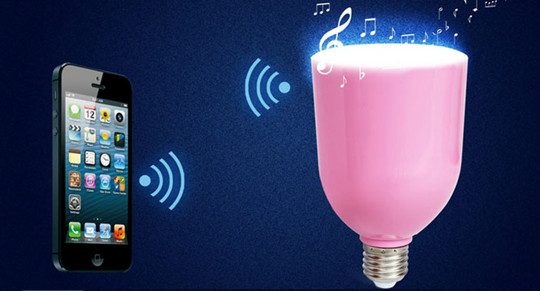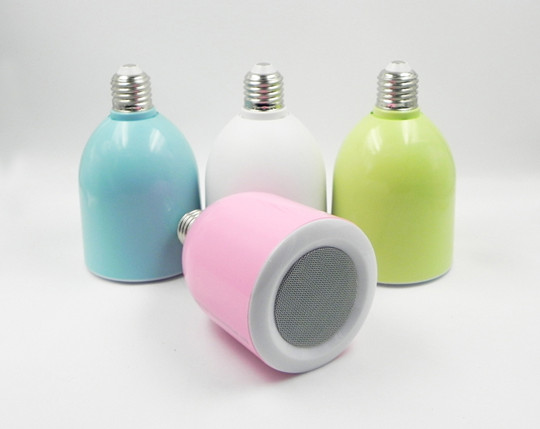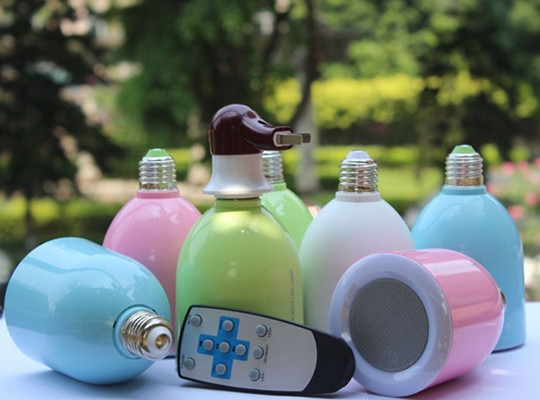 Share
About Author
(0) Readers Comments